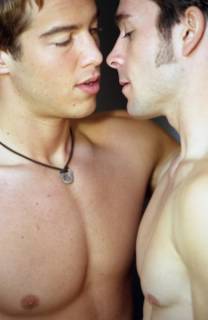 Earlier today I went to see one of the films at the
Outfar Gay & Lesbian Film Festival.
Specifically, I went to go see
Eating Out
, which I had seen at Outfar last year, but they showed an encore screening. It's a very funny, sexy gay comedy -- I highly recommend it... Oh yeah and it has some INCREDIBLY hot guys in it... *grin* I've got three more films I'm seeing later tonight. I've been badgering
Adam
all week to make him go and if the bitch doesn't show, I'm gonna kick his ass.
Oddly enough, this year I actually have someone to take with me to the festival -- K, who I have been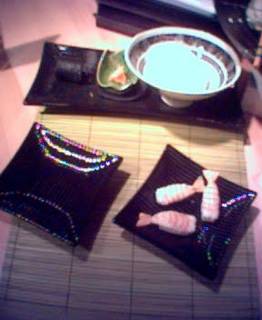 seeing the past few weeks. It sounds really strange for me to say that I've been dating someone -- that's how long its been. It's really been nice to have someone to spend time with.
Anyway, K and I did a little browsing at Fashion Square after the movie and we wandered over to Z Gallerie, Williams Sonoma, Crate & Barrell, etc. I saw this display and immediately thought of our Asian food expert, the illustrious
Jonny
and decided to take this photo as a little bit of
homage.
Granted, the camera on my phone isn't great, but hey, it's the thought that counts.
On a final note, I was walking through the mall and I noticed quite a few young guys walking around in polo shirts with the collars turned up... OMG, how very 80s. Now I can't tell if that look went away and just came back or if it never left and I just didn't notice. It makes me want to go and watch
Pretty In Pink
or
Sixteen Candles
.